JUMPS FOR JOY AND CHARITY AT CHECKERS TOURNAMENT

A DISC JOCKEY AT A CHESS CHALLENGE MIGHT BE BAD FORM, BUT THIS EVENT INVOLVED THAT OTHER BOARD GAME, AND THE EMPHASIS WAS ON HAVING FUN AND HELPING A GOOD CAUSE.



By Rob Smith. Special to the Tribune.
Published: Tuesday, February 15, 2000
Section: METRO NORTHWEST
Page: 3

Amid the click of checkers and shouts of "King me," young and old squared off for some friendly competition at the Checker Challenge 2000 in Wheeling. The emphasis was on fun and games.

The competition, held Saturday in London Middle School, raised about $7,000 for the United Way through entry fees and donations, said Steven Panitch, a Buffalo Grove resident who organized the event.

Panitch loves checkers, which he frequently plays with his daughter. That people of all ages can play adds to the game's appeal for him.

"I'm an old-fashioned kind of guy," said Panitch. "I still think board games are a better way to interact with a child than a computer."

Grade schoolers made up most of the 50 competitors in the tournament, but senior citizens also participated. With a disc jockey blasting music and leading dances, the tournament had an atmosphere more suited to fun than serious competition.

That was fine with Marc Samuels, a 9-year-old from Buffalo Grove who arrived with his father, Hank. Like many of the other young competitors, Marc said that he enjoys chess but was looking forward to having a good time playing checkers.

"The important thing is to have fun," said Marc.

Another competitor was Elliott Hartstein, the Buffalo Grove village president, who was in the senior adult division. With only three entrants in this category and one of them his wife, Judy, he concluded that "my wife or I am guaranteed second place."

Hartstein's prospects improved when the competitor in his first match couldn't be located.

"I feel very, very confident, especially when my opponent is not here," he said.

But it was Judy Hartstein who won in the senior adult division.

Mikhail Rakhunov of Wheeling was the adult division winner and the eventual grand champion. He is a champion player from Russia and has been a member of the Russian Checker Federation for 25 years.

Other winners were Josh Richman, 13, of Buffalo Grove in the teen division, and Jordan Cohen, 8, also of Buffalo Grove, in the preteen division.

Cohen, who lost to Rakhunov in the championship match, might be considered a "ringer." He was a state championship chess player in the 1st- and 2nd-grade categories.

Panitch centered the event around checkers because the game doesn't require players to have the skill and experience required for chess. But he noted that some checker players can be very serious about their game. And with the Internet, checkers lovers can play against others from around the world, honing their skills at any time of the day or night.

Panitch said he hopes to make the fundraising tournament an annual event.

Copyright 2000, The Tribune Company. Unauthorized reproduction prohibited. The Tribune Company archives are stored on a SAVE (tm) newspaper library system from MediaStream, Inc., a Knight-Ridder Inc. company.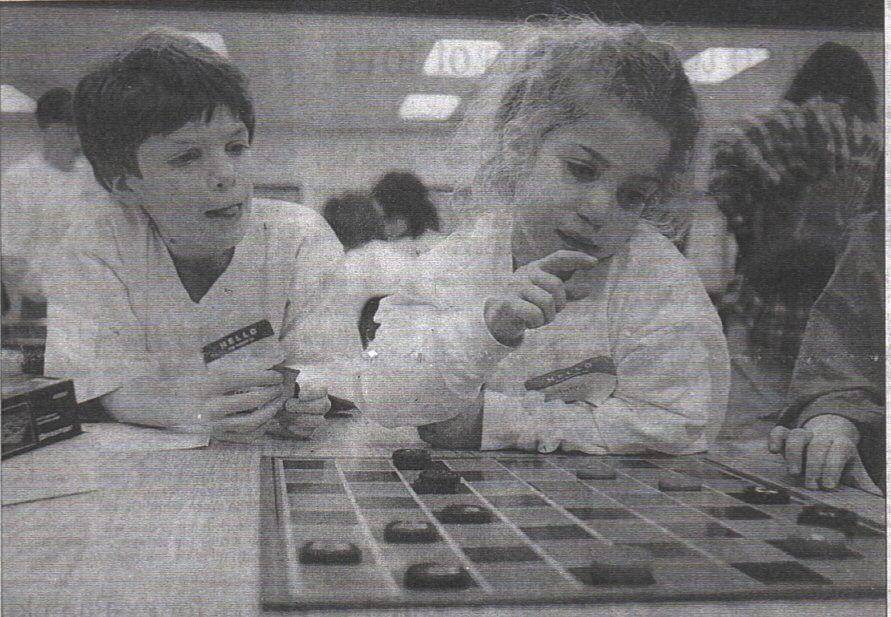 Photos  for the Tribune by Peter Thomson
Jordan Cohen, 8, of Buffalo Grove, watches the tournament play of this 5-year-old sister, Hanna. Jordan won in the preteen division.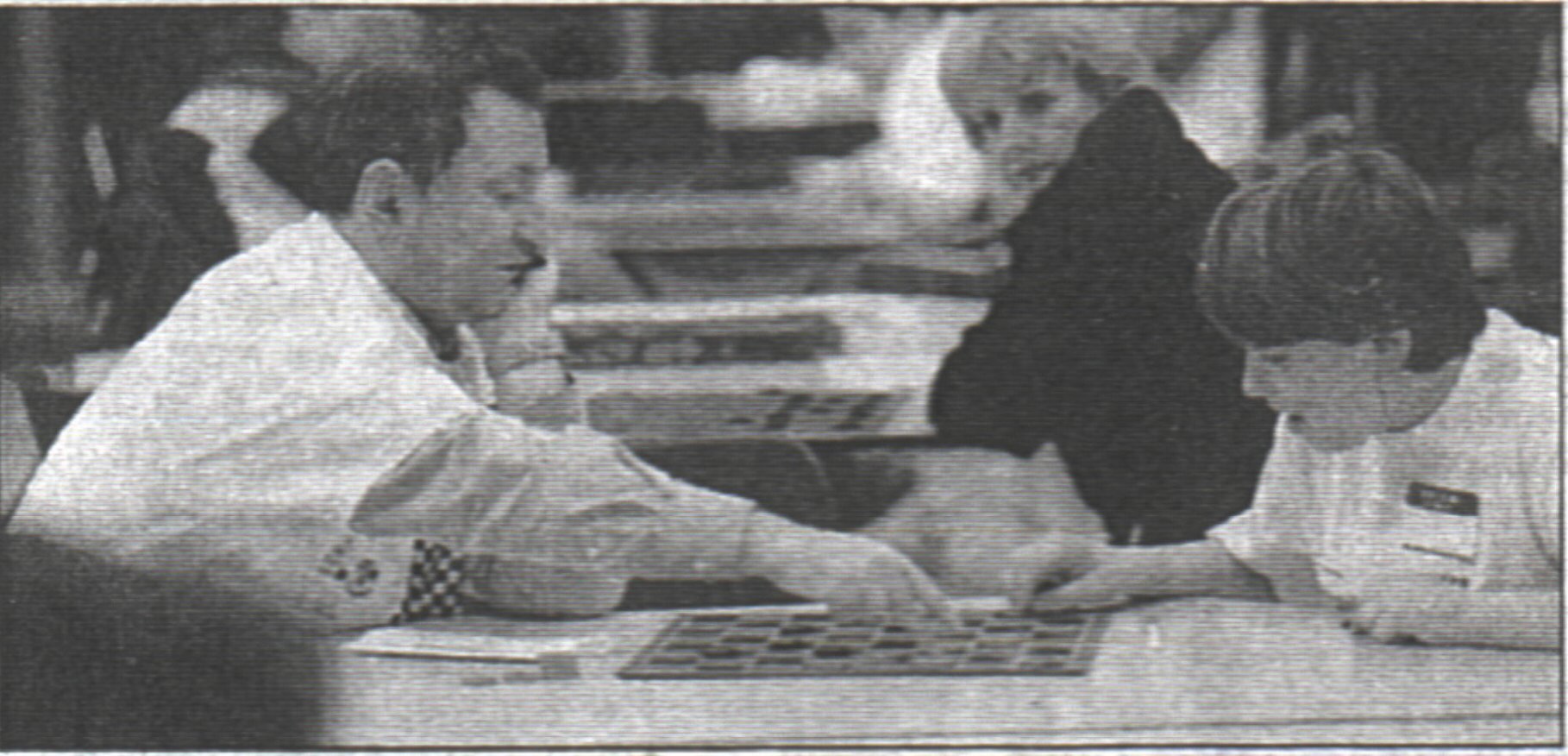 Mikhail Rakhunov of Wheeling, the tournament's grand champion, gives some pointers to his 12-year-old son, Peter.